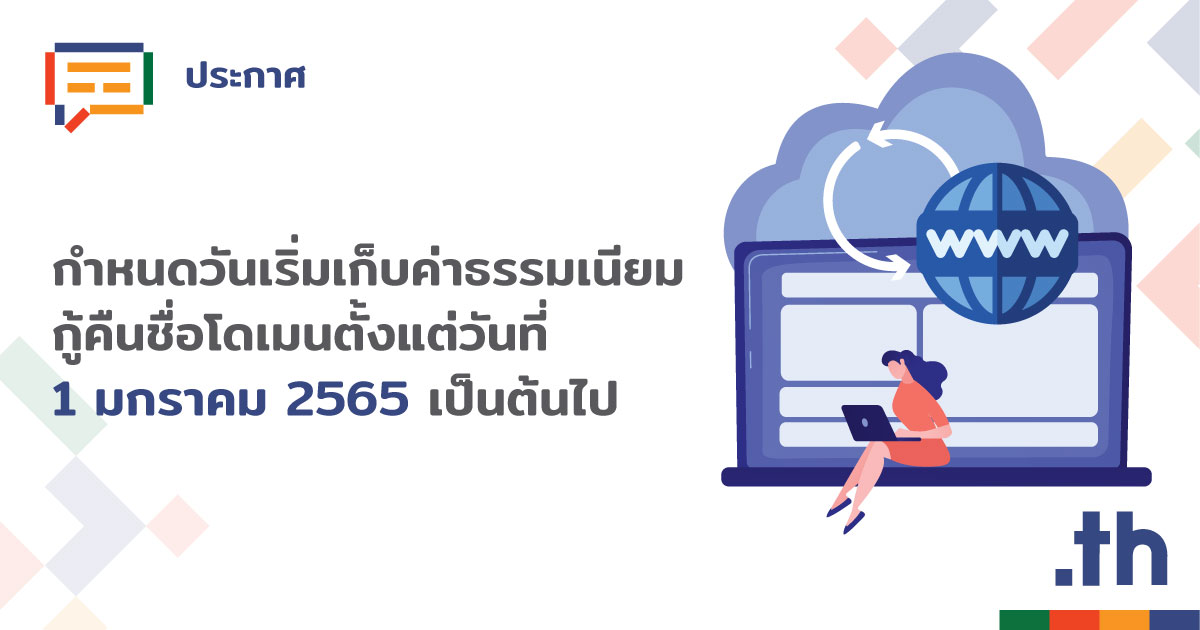 Due to the Corona 2019 (Covid-19) pandemic, T.H.NIC Co., Ltd. is extending the exemption period for the domain name recovery fee (Redemption Fee) until December 31, 2021.
The effective collection of the domain name recovery fee for 22022 will commence January 1, 2022 onwards at a redemption fee of Baht 1,600.00 per domain name (Excluding VAT) which customers must pay in addition to their normal renewal fee.
In this regard, the domain name recovery fee will be charged only 30 days after a domain has expired.
To prevent the need to pay a domain name recovery fee, we recommend the following:
Renew the domain name before the expiration date. We will send four (4) reminder emails before the expiration date at 60, 45, 30 and 15 days as advance notice.
Always update email contacts of the domain name holder, technical admin and financial supervisor.