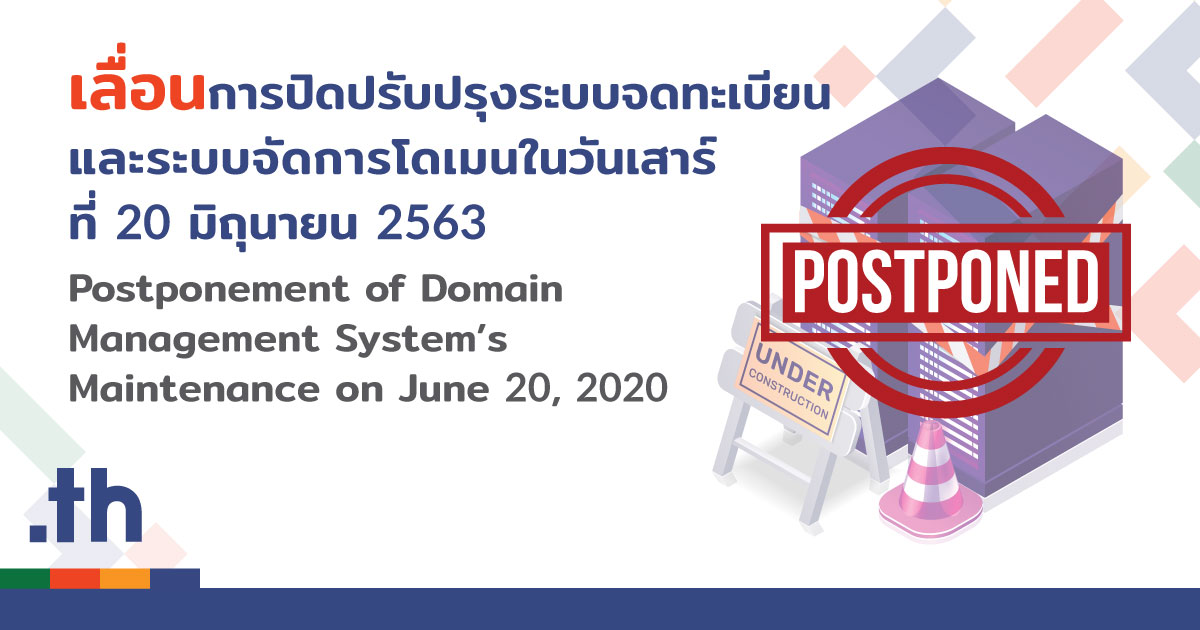 THNIC CO., Ltd. would postpone the maintenance of the registration and domain name management systems on Saturday 20 June 2020 from 09.00-16.00 hrs until further announcement.

In this regard, the registration system and the domain name management system will continue to provide service as usual during the said period.

Please be informed accordingly. We apologize for any inconvenience this may cause.


T.H.NIC Co.,Ltd.